Sunday Lai, still from Sleepless City (2015). Image courtesy of the artist.
Sunday Lai, still from Let the Light Sleep (2015). Image courtesy of the artist.
Adam Hurwitz, still from Sick Day (2014). Image courtesy of the artist.

Adam Hurwitz, still from Traffic (2016). Image courtesy of the artist.

Mitch Patrick, still from (Open)_Cabinet, 3d rendering video with sound (2015). Image courtesy of the artist.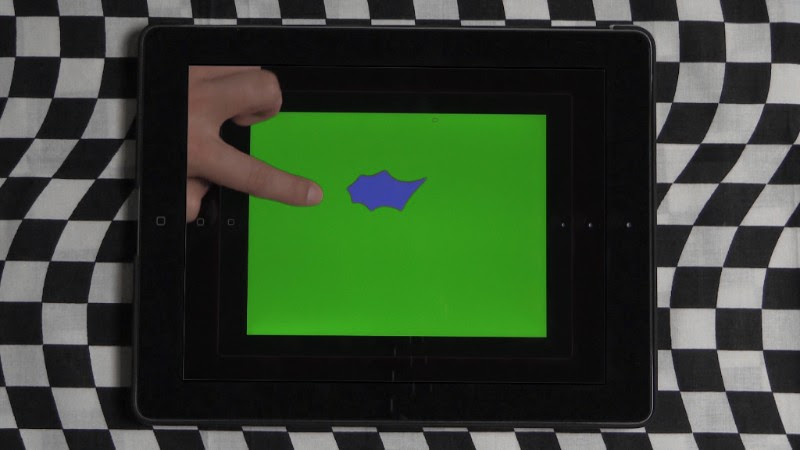 Mitch Patrick, still from
Arrival_Point, video (2016). Image courtesy of the artist.
ONE
LITHIUM is pleased to announce a series of mini yet independent one-person shows,
ONE
, that will stretch throughout the month of April. One artist a week, this curatorial program aims to open up the gallery space as an experimental playground and to build an immersive environment featuring only two to three works by each artist. ONE is a linear arrangement abiding by the rule of "one show, one artist." Artists and their respective exhibition date are:
Sunday Lai, Sleepless Lights, April 6-11
Adam Hurwitz, Pause/Play, April 13-18
Mitch Patrick, Unending Sketch, April 20-25
Sleepless Lights


Sunday Lai
April 6-11, 2018


LITHIUM will present Sleepless Lights, a small solo show of video installations by Hong Kong-born artist Sunday Lai, on April 6, 2018, 6-9PM. Sleepless Lights features two single-channel videos, Sleepless City (2015) and Let the Light Sleep (2015), both of which document the artist's peculiar interaction with the public lights of the city while she idled alone at night. While in the former she patiently waits outside various shopping malls for their gigantic lighted signs to be off, in the latter she takes the initiative to turn off every lamp in the same interior with her.

Sleepless Lights is a part of the curatorial program ONE and will be on view through April 11.

Sunday Lai Born in 1985, Lai is a multimedia artist working in performance, video, installation and painting. Lai graduated from the Academy of Visual Arts at Hong Kong Baptist University in 2009 and is currently an MFA candidate at The School of the Art Institute of Chicago. Keen to the latent city order, Laicreates work that is deeply rooted in performing with mundane objects -- a practice that both reflects and challenges the norm of daily life. Being an artist is a means by which she vents and executes her desire to control. With a dash of playfulness, she tries to show different forms of urban anxiety through a series of interventions, hoping to find pleasure in resisting order and reality.




Pause/Play
Adam Hurwitz
April 13-18, 2018

Pause/Play invites you to pause momentarily, sit down, and reminisce some of the mundane but unique moments of life. Coming from a painting background, Adam Hurwitz uses computer-generated images (CGI) to construct poetic video tableaux that register and magnify the visible movements of time. Pause/Play features Sick Day (2014),Ping Pong (2016), and Traffic (2016), all of which echo particular instances of memory that can be, as Baudelaire puts it, "adapted to the soul's lyrical movements, to the undulations of reverie, to the twists and turns that consciousness takes."

Pause/Play is a part of the curatorial program, ONE, a series of independent one-person shows that stretch throughout April.

Pause/Play opens on April 13, 6-9PM and will be on view through April 18.

Adam Hurwitz Using computer animation software, Adam Hurwitz creates looping, non-narrative videos which attempt to convey the texture and melancholy of memory — the interstices of life rather than specific remembered events. They are informed by his experience as a painter and exist in a world between painting and film. Hurwitz lives and works in New York City. He received his M.F.A. in painting from Yale University and has exhibited in solo and group shows in New York City, Boston, San Diego, Maryland, and elsewhere. Grants include the Joan Mitchell Foundation and a 2014 NYFA grant in Digital/Electronic Arts. He is a recipient of MacDowell Colony Fellowships in 2015 and 2017, and Yaddo residencies in 2016 and 2018. His work has been reviewed in The New Yorker and he was the featured artist in the Fall/Winter 2015 issue of the Tupelo Quarterly. Recent exhibitions include Currents New Media Festival in Santa Fe, NM, 2017; the traveling exhibition, "Real-Fake" in 2017/2018; and his 2018 solo exhibition, extraOrdinary, at STUDIO10 Gallery in Bushwick, Brooklyn.

Unending Sketch
Mitch Patrick
April 20-25, 2018
Unending Sketch will lead you through myriad doors and shuttle between reality and surreality in the video world of Mitch Patrick. Opening reception: Friday, April 20, 6-9PM.

Unending Sketch features Outlining_(compression)_Point (2017), Arrival_Point (2016), and (Open)_Cabinet (2015). With recurring motifs such as office stationaries, a black-and-white checkered cloth, and color schemes that allude to the RGB color model, these three works create an illusion of depth and infinity within the surface of the screen. Whether to depict an alternation between different realities or a gradual unraveling of layers of moving images, the artist define a certain set of movements as a basic building block, the variable repetitions of which then result in this series of humorous yet mesmerizing videos.

Unending Sketch is a part of the curatorial program, ONE: a series of independent one-person shows that stretch throughout April, and will be on view through April 25.

Mitch Patrick's studio practice encompasses a range of digital media, 3D printing, and drawing processes. Much of these practices look at the function and representation of pixels in digital images through the use of glyphs and typography. His 3D printing practice rigorously investigates the bildpunkt, a German photographic term meaning "picture point" and explores its recent history (as a pixel) through current cosmological research programs. His looping videos and performance work exhibit digitally constructed tableaux detailing the peculiar interactions between viewers, screens, pixels, and time. Mitchholds a BFA from the University of Montevallo (2007), and a MFA from Brooklyn College (2013).

April 2018