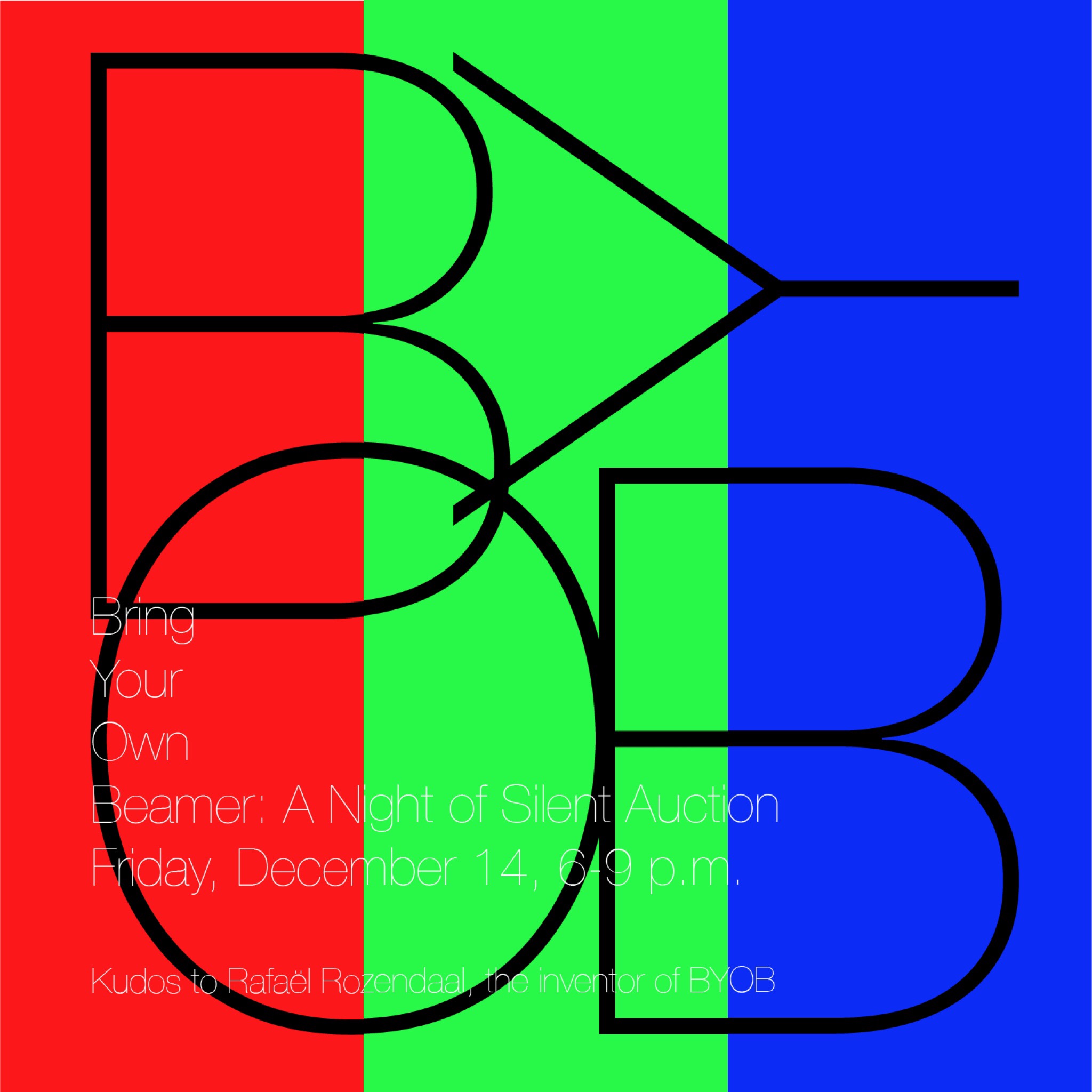 Bring Your Own Beamer
Friday, December 14th, 6-9 p.m.
LITHIUM is proud to announce its upcoming program,
Bring Your Own Beamer
: A Night of Silent Auction, that will take place on Friday, December 14th, 6-9 p.m. This public event will be another iteration of
BYOB
--a form of projection-based exhibition brilliantly invented by artist Rafaël Rozendaal--adapted into both a holiday celebration and a silent auction. This one-night curated auction aims to support local artists working in time-based art; it is non-commercial and all profits will go to the artists.
We are now seeking submissions for this BYOB event
. Chicago artists working in all forms of time-based art are welcome to submit
ONE projection-based work
that they wish to feature at the auction. To make both the selection process easy as well as to protect everyone's artistic property, a video preview link is adequate (or still image if it's for a slide or overhead projector). Please do not send video files. As the title "BYOB" suggests, you will need to physically be in Chicago on the day of and bring your own projector to the gallery for participation.
To make this event less cacophonous, we are imposing a
NO SPEAKERS
rule on all selected pieces. We suggest that you submit a silent piece. If, however, sound is important, bring your own headphone as well ;-)
Please send your submission to info@lithium.gallery by
Sunday, December 2nd, 11:59 p.m.
Selected entries will be notified shortly after with further instructions. Feel free to pass this call on to your colleagues, friends, enemies, frenemies...Any questions or concerns can be directed to the same email address.
December 2018